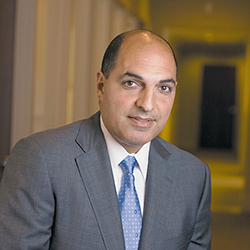 michael sarafa
group president/private equity
Michael Sarafa is a co-founder and Managing Director for Vision Investment Partners. In this role, Michael is responsible for deal flow and management of the related companies. With experience in risk management, operations, business development, and public relations, Michael leads the management team with a holistic approach to all business operational needs.
Prior to founding Vision Investment Partners, Michael served as President and CEO of Bank of Michigan for ten years. He also served as President of the Associate Food Dealers of Michigan.
Michael received his J.D. from Wayne State University Law School, and holds a Masters in Government Administration from the University of Pennsylvania.
Contact Michael